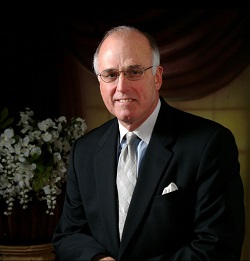 A very insightful interview with Pastor Rick Scarborough about Vision America, the Mid-Term Elections and the importance of the Christian Voter. 
Vision America is organized exclusively for religious, religious charitable, and religious educational purposes, including but not limited to (a) educating churches and Christians regarding Biblical teachings concerning our duties to understand and fulfill our God-given responsibilities as citizens, (b) mobilizing Christians and churches to fulfill those responsibilities in order to strengthen society and governmental structures, (c) facilitating churches in the spread of the Gospel in ways that strengthens our society and our governmental structures, and (d) making distributions to or for the use of exempt organizations.
At its core, Vision America is a movement of mobilized churches aimed at sparking a national revival so that our nation turns in prayerful submission to the Lordship of Christ. Our stated mission is to organize, engage, mobilize, and empower churches, their pastors, and their congregations, collectively and individually, to live out the Gospel of Jesus Christ in every area of life, with an emphasis on fulfilling their civic responsibilities and impacting the broader culture for Christ.
What We Do
We engage, equip, and empower pastors and people of faith to influence the culture through active civic involvement for spiritual awakening.
How We Do It
We offer free educational resources to pastors and people of faith to empower and mobilize them to action. We use the latest technology and detailed public data to analyze where to focus our resources to make the greatest impact at the most politically opportune times. We target our efforts to areas in which voter turnout or citizen engagement has been historically poor so that we can bring measurable change in outcomes and/or issues that concern our nation.
#vote #midterms #rickscarborough #visionamerica #informedradio