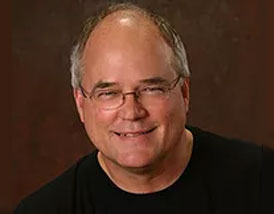 I interview Don Wood, B.A., P.A., C.P.E.



Chief Executive Officer, and Principal License Holder of Suncoast claims as we discuss why you need a Public Adjuster for your in insurance needs at all phases of the claim process.
Getting insurance benefits after a property loss is easier said than done.
We help you by (1) estimating the scope of loss, (2) managing your claim through the dispute resolution process, and (3) consulting with owners about minimizing property risk in the future.
Loss Estimate. We send a professional estimator to every property location to provide a world-class estimate of your loss. Our knowledge of construction, building code requirements, and damage assessment enable us to provide a comprehensive and defensible estimations of your property loss. Without a robust and sound estimate of damages such as those provided by Suncoast Claims, Inc., you are unlikely to be properly compensated for the true scope of loss. 
Claim Management.  Once we prepare a loss estimate for your property, we submit this claim to your insurance carrier, requesting compensation for your damages.  We represent your interests in all of our interactions with the carrer.  If there is a disagreement as to the amount of our estimate and the settlement offered by the carrier, we continue to pursue your claim through the mediation and appraisal process.  In the unlikely event that your claim is still unresolved and goes to litigation, we will work alongside your attorney to defend your claim.
Pre-Loss Consultation. If you are a real estate investor or commercial property owner, we provide proactive consultation to expedite future claims.  Our goal for the pre-loss consultation is to minimize the risk of the carrier decreasing, delaying, or denying your future claims by ensuring your property meets applicable building code requirements.  
No matter which level of services you require, we work diligently to help our clients recover after property loss. 
#suncoastclaims #donwood #informedradio #drdukeshow