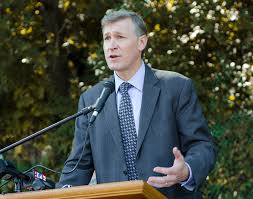 Great interview with Pro-Life Action League Executive Director Eric Scheidler, as we discuss the 
The debate over whether or not abortion should be a legal option continues to divide Americans long after the US Supreme Court's 7-2 decision on Roe v. Wade declared the procedure a "fundamental right" on Jan. 22, 1973. 
But,  Just a few days ago America watched in dismay as
 the Senate failed to pass key pro-life legislation that would have guaranteed medical care to babies who survive attempted abortions. The legislation would have effectively criminalized infanticide nationwide, required abortionists to provide lifesaving care, and ensure the surviving babies get admitted to a hospital.
Although the bill would have passed on a simple majority vote, a large pro-abortion minority in the Senate killed the bill. 44 Democrat Senators  voted against cloture on the motion to proceed for the Born-Alive Abortion Survivors Protection Act (S. 130), effectively killing the lifesaving bill.
Today we are going to be speaking with Eric Scheidler who is the exec. Director of the Pro-Life Action League founded in 1980 By Joseph Scheidler, Eric's father. And now Eric carries this powerful mantle of helping to save the lives of thousands of unborn children in America today.
Eric, welcome to the program and thanks for being with us today.
One of the main Arguments here, is what is called the viability (able to survive outside the womb)..BUT, does that mean with the help of medical care like so many thousands born with complications of lung issues, heart and brain issues or viable enough to survive outside the womb with no assistance, whatsoever and could that be the accelerated agenda soon?
One of the most powerful actions pro-lifers can take is showing the victims of abortion in the public square. Watch the two-minute video below on the Pro-Life Action League's "Face the Truth" campaign which we have held every summer since the year 2000:
- View more at: https://prolifeaction.org/action/avp/