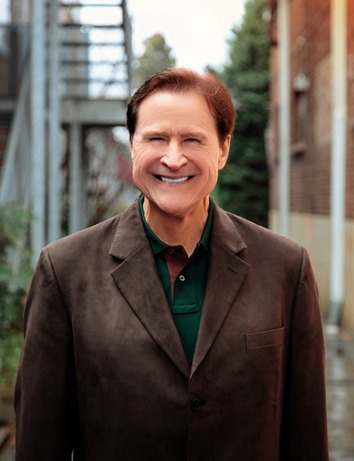 "Discernment is not simply telling the difference between what is right and wrong; rather it is the difference between right and almost right."  Charles Spurgeon

Discernment is a skill that God calls us to develop. It doesn't just happen. It requires discipline and practice. It's a mark of maturity and right now the very future of our nation demands we develop and deploy it. 

"Everyone who lives on milk is unskilled in the word of righteousness, for he is a baby. But solid food belongs to those who are mature, for those who through practice have powers of discernment that are trained to distinguish good from evil" (Heb. 5:13-14). 

Last week I embarked on a long overdue project to declutter my study and put things in order for greater productivity and efficiency. I invested over 21 hours in the task and watched gleefully as the garbage men hauled away the results. Upon completion I revisited my room repeatedly to enjoy the sense of accomplishment it brought. 

Carefully surveying articles, documents, folders, books, manuals and publications required discernment to "take out the precious from the worthless" (Jer.15:19). In a similar way, I am convinced that God wants us to educate ourselves, family, friends and churches to examine and expose "worthless," destructive schemes being promoted by political parties, politicians and presidential candidates today. When a presidential aspirant declares his candidacy, sealing it with a kiss for his gay "spouse" before a national audience, isn't it time for sober evaluation?
Warnings to Heed

America presently is on the threshold of cataclysm. Leftist-leaning extremists want to see the downfall of America as we've known it to replace it with a "progressive" new order. 

At the same time a "woke" moment is occurring amongst scores of freedom loving, patriotic, fair-minded citizens realizing we must coalesce as a bulwark against the surge of secularism or our children and grandchildren will awaken one day in a country unrecognizable to us. 

One of our great presidents, Ronald Reagan, challenged us: "It is up to us in our time to choose, and choose wisely, between the hard but necessary task of preserving peace and freedom, and the temptation to ignore our duty and blindly hope for the best while the enemies of freedom grow stronger day by day."