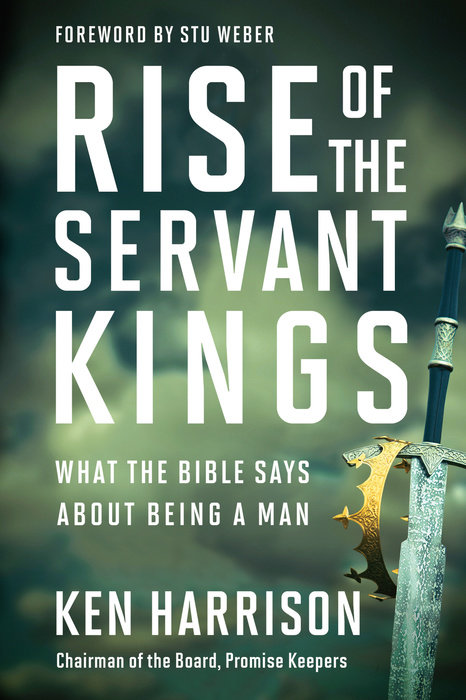 A great discussion with Ken Harrison about his book "Rise of the Servant Kings, What the Bible says About Being a Man"
Ken is the president and chairman of Promise Keepers. In the book Ken expresses and tackles some of the challenges in today's culture that face men. As men we should be ambitious, we should be bold and we should be humble. As leaders in our communities, as fathers and husbands we are here to serve all those around us and surround ourselves with like minded men to help us in the running of this race.
The "how-to-get-it-right" book for today's Christian man--in marriage, family, work, friendships, with God in all of life. 
Men are hungry for authenticity and for sound and bold biblical teaching on true masculinity. Every day men ask themselves questions about how to be better fathers, husbands, friends, and men, but it's difficult to find satisfying answers. Rise of the Servant Kings explains that true masculinity is found in absolute surrender to God, which always results in humble character and is expressed in courage and generosity. When a man truly understands God's desires, he will naturally express godly masculinity, Ken Harrison weaves together his experiences as a police officer in one of the deadliest areas of the country, with many years as a business executive and ministry leader, to share deep truths for men direct from God's Word.