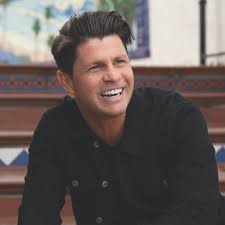 What was it like to be there, eye-witness to the weekend that changed the world?
What must it have been like to be the apostle John, watching Jesus ensure the care of His mother even as He secured the redemption of the world?
What must have raced through Peter's heart as he sprinted toward Jesus' tomb to verify the report that the body was gone and the Roman guard were nowhere in sight?
After the despair of Saturday, the next day dawned with glorious hope for humanity, and glorious hope for you. "Now Christ is risen from the dead, and has become the firstfruits of those who have fallen asleep. For since by man came death, by Man also came the resurrection of the dead. For as in Adam all die, even so in Christ all shall be made alive" (1 Corinthians 15:20-22).
In these eternally pivotal events -- Christ's cross and His resurrection -- hope bursts forth like the dawn. Through His death Jesus blasted through the sin barrier that held people at bay from God. Through His resurrection He abolished death itself. It is God's power-packed one-two punch that deals the death blow to all of hell's schemes for humanity, and for you.
This hub of history -- the God-Man's death and defiance of death -- is also the apex of history. As Michael Card sang, "Love crucified arose!" Our sacrificed Savior is forever our living Lord.
This composite saving act of God in history changes everything. All our hopes are rooted in these two historically verifiable acts which comprise God's completed saving activity.
Today, you have a living hope. And it's all because, in Jerusalem, there's an empty tomb. Peter said, "Blessed be the God and Father of our Lord Jesus Christ, who according to His abundant mercy has begotten us again to a living hope through the resurrection of Jesus Christ from the dead" (1 Peter 1:3). When Jesus burst out of that tomb, your destiny and mine took a sharp turn upward. Our chains fell off! Death no longer gets the final word. His resurrection guarantees ours. "Because I live," Jesus promised, "you will live also" (John 14:19).
"Death could not keep its prey --
Jesus my Savior
He tore the bars away -- 
Jesus my Lord!
Up from the grave He arose!
With a mighty triumph o'er His foes
He arose the victor from the dark domain
And He lives forever with His saints to reign
He arose! He arose!
Hallelujah! Christ arose!"
(Robert Lowry)