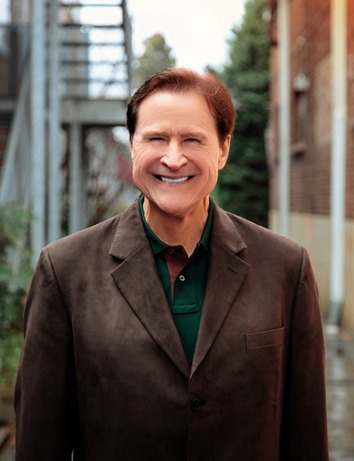 God calls us to renew our mind (Rom.12:2), meditate (say repetitively; "chew the cud") and bring "every thought into captivity to the obedience of Christ" (2Cor.10:5).  "The word is near you, in your mouth and in your heart" (Rom. 10:8).

When we delight to spend time daily in His Presence we discover "Those who seek the Lord will lack no good thing" (Ps.34:10). When we incorporate into that time the declaration of faith-building verses, our confidence grows in who we are and what we have in Christ.  "Faith comes by hearing and hearing by the word of God" (Rom. 10:17).

Overcomers learn to vanquish defeatist, negative thoughts as we train ourselves to resist temptation, accusation and condemnation as Jesus did by boldly declaring, "It is written!" (Matt. 4). We don't accept Satan's estimation of ourselves and our situations but agree with God to discover our destiny. "Do two people walk together, if they have not agreed?" (Amos 3:3).

"Sow a thought – reap an act. Sow an act - reap a habit. Sow a habit – reap a lifestyle. Sow a lifestyle – reap a destiny!"