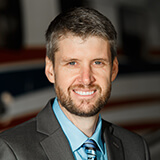 Because there is a direct correlation between living in isolation and chronic poverty. Because many people living in remote places have never heard the Gospel. Because when a person in isolation has a medical emergency they often can't get the help they need.
We believe that everyone—even the isolated—deserves a chance to experience the love of Jesus Christ.
So we use aviation, technology, and training because in many places those are the only ways to reach isolated people with Christ's love.